About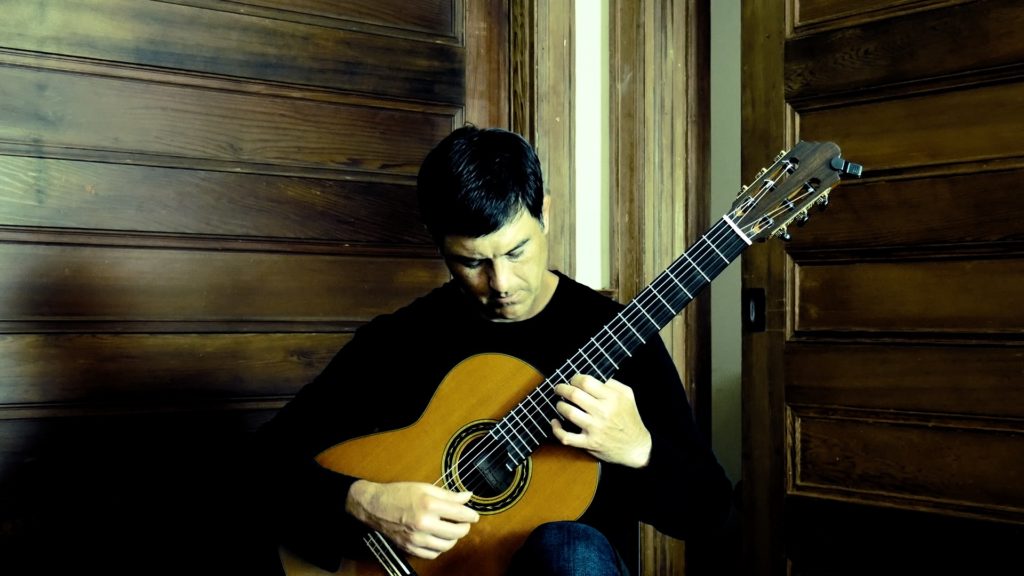 Described as "a faithful interpreter of Mangore's musical art" by Alirio Diaz and as "intelligent, musical, and technically impeccable" by Eliot Fisk, Garcia is an award-winning classical guitarist, recording artist, author, and sought-after educator.
As a performer, Garcia has performed across North America, South America, and Europe, as both a soloist and as a chamber musician. As an educator, he has worked with hundreds of children and families for almost 20 years through KinderGuitar. His writings have appeared in Guitar Review, the KinderGuitar blog (kinderguitar.com), and Six String Journal (sixstringjournal.com), he has published numerous books on guitar playing and technique, and he has acted as jury member, performer, and lecturer at musical festivals such as the Bay Area's Junior Bach Festival, the Boston Guitar Festival, the Yale Guitar Extravaganza, The San Francisco Conservatory of Music, and the Guitar Foundation of America's International Festival.
Garcia grew up in Venezuela but left to pursue higher education in the U.S., eventually earning a degree in economics from Yale and several graduate degrees in music from the Yale School of Music and the New England Conservatory. In 2001 he founded KinderGuitar, now with three San Francisco Bay Area locations and one in New Mexico. In addition to teaching children, KinderGuitar trains and licenses educators to help them create successful and sustainable music-teaching studios for children.